Rhinoplasty, or nose surgery, is the most common facial plastic surgery in the United States. Every year, surgeons perform 220,000 nose surgeries to help with breathing issues and to improve appearance. Before considering rhinoplasty, it is important to be equipped with information and resources.  
If you're interested in learning more, contact our team at Otolaryngology Associates. We have years of experience in rhinoplasty and can talk you through the procedure. Call one of the offices in Indianapolis, Greencastle, Greenfield, Kokomo, Noblesville, Carmel, Fishers, Avon, Greenwood, Mooresville, or Shelbyville, or book online.
Contact Us
What is rhinoplasty?
Rhinoplasty is another name for nose surgery — surgery that alters the shape of the nose for medical or aesthetic reasons, or both.
People choose rhinoplasty for a variety of reasons including breathing better, restoring nose function and shape after an injury, or correcting congenital defects. The team at Otolaryngology Associates address these concerns in several ways, including:
Narrowing the span of the nostrils

Changing the shape of the nose tip

Increasing or reducing the size of the nose

Changing the shape of the nose bridge
Choosing to go ahead with rhinoplasty is a significant decision. It is important to be as informed as possible about rhinoplasty and what you can expect. The team at Otolaryngology Associates thoroughly discusses the procedure with you, so you have the information you need to make an informed choice.
It's important to establish whether you're a good candidate for rhinoplasty. Your provider at Otolaryngology Associates will take the time to discuss a range of factors including your reasons for wanting surgery, your health history, and your current health to determine if rhinoplasty is the best course of treatment for you. During your consultation appointment you can expect:
How do you prepare for rhinoplasty?
It is completely normal to feel nervous or anxious about the decision of making changes to your nose. But it is important to be open and honest about your expectations and goals so that your needs are met. If you decide to go ahead, here are some ways you should prepare in the days before and after surgery.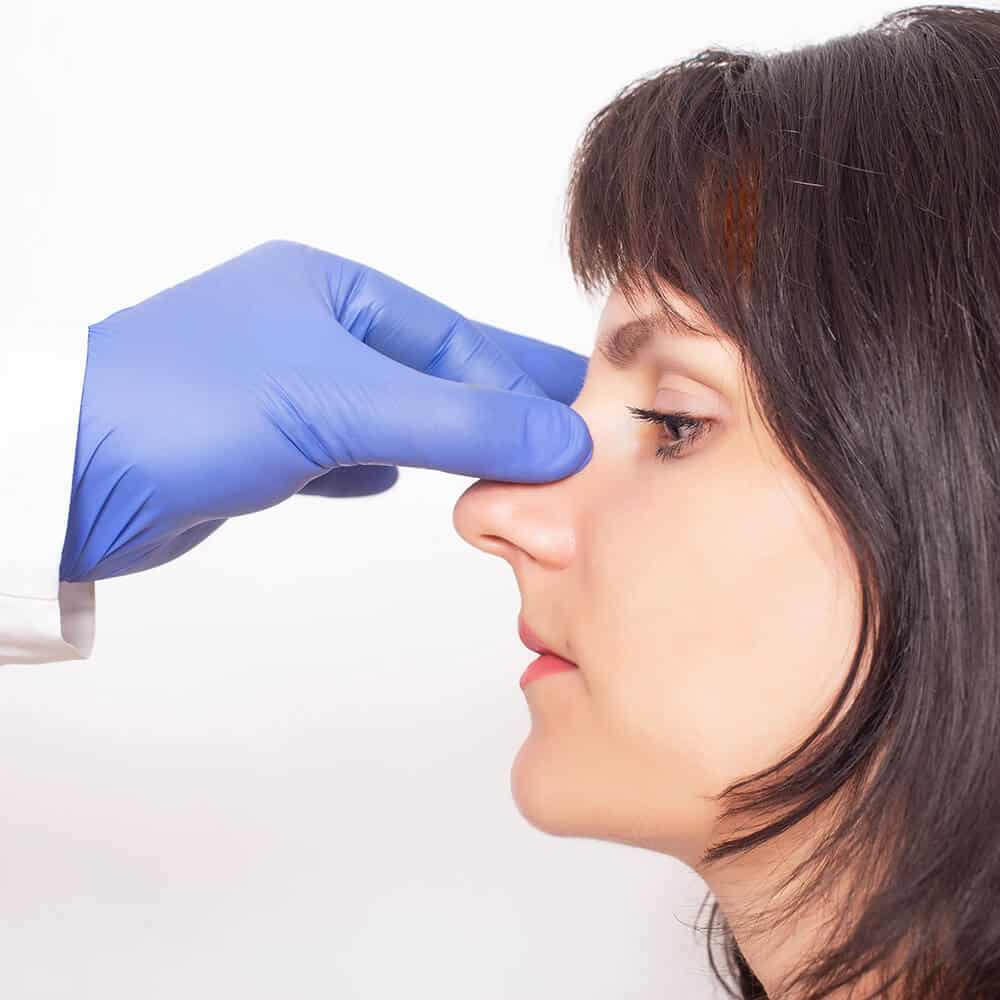 Medical history

Your provider will ask relevant questions about your medical history including any medications you take, experiences with nasal issues, surgeries, etc.

Physical exam

Your nose will be thoroughly inspected. This helps identify the changes to be made to your nose and how your facial features will affect those changes. This exam is also a helpful way to assess how rhinoplasty will impact your breathing.

Imaging

If rhinoplasty is identified as an effective solution for you, your provider will take photographs of your nose from various perspectives. Using photo-imaging software, they will make adjustments to show you what is achievable through the surgery. These photos help guide the discussion about your goals with rhinoplasty and what results are possible.
Before surgery

Two weeks before surgery until the procedure, avoid medication that contains aspirin or ibuprofen, over-the-counter supplements, and herbal remedies, as they can cause excess bleeding. You should also stop smoking as this slows the healing process and can cause infection.

After surgery

You will not be able to drive home after surgery, and you'll feel the effects of anesthesia for several days. Be sure to arrange for someone to take you home and help you with your personal care and other tasks for the next 24-48 hours.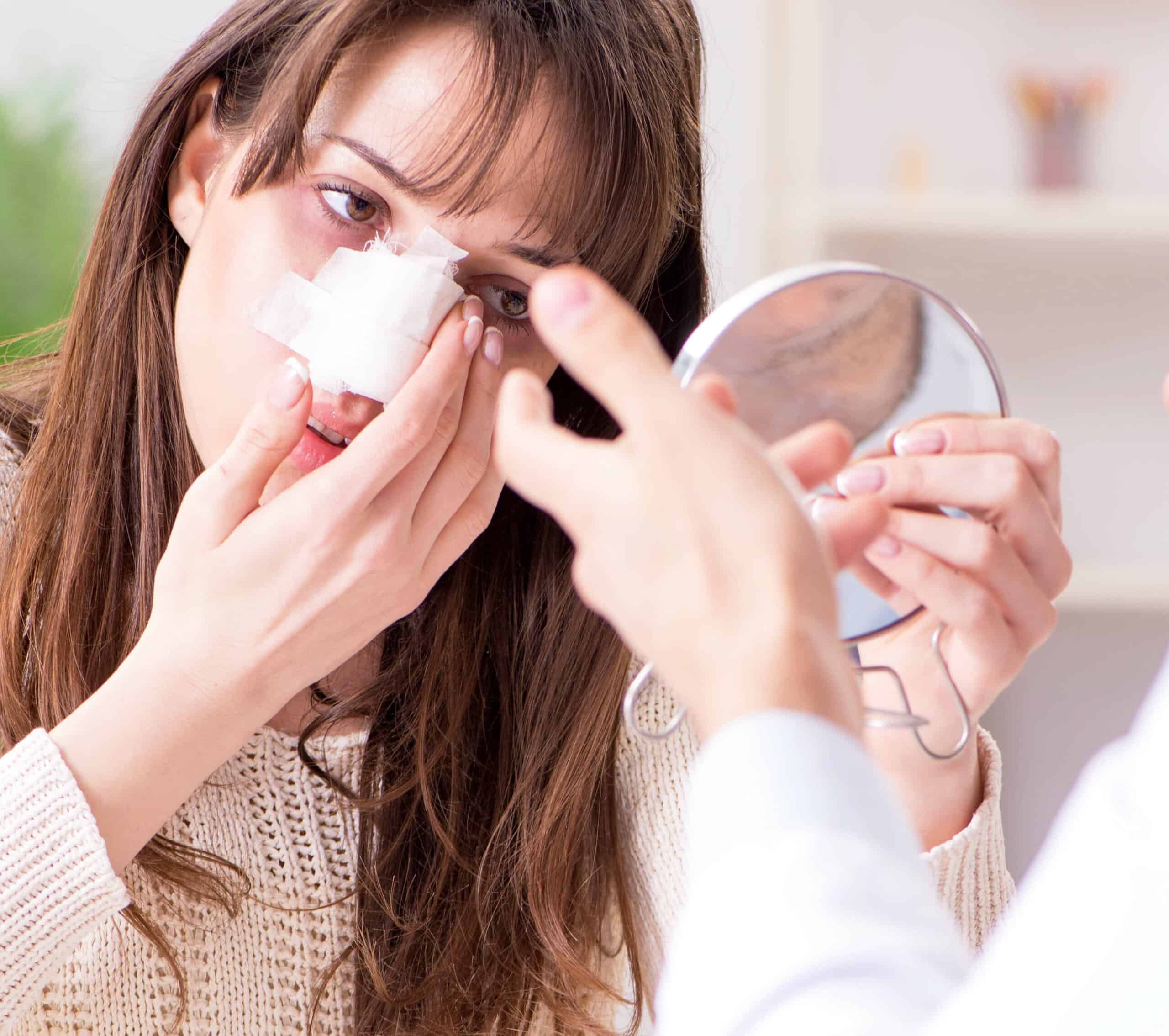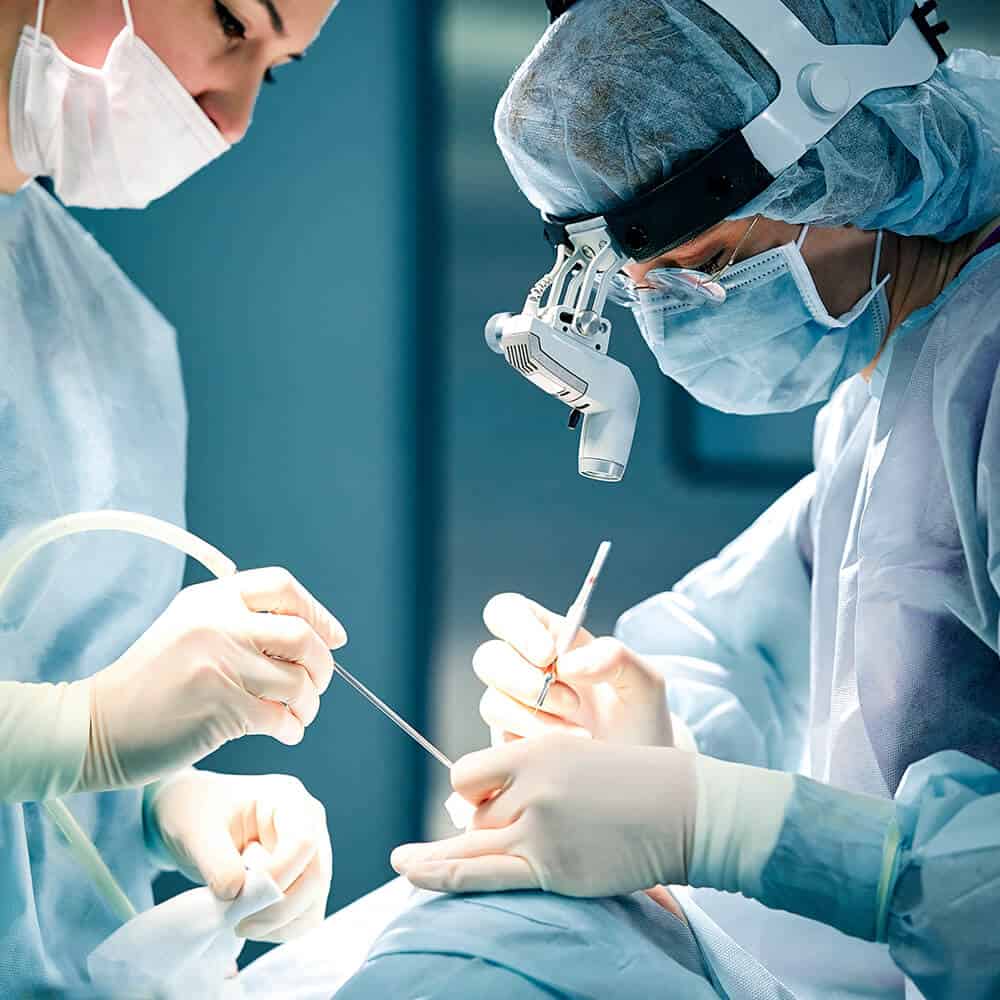 What can I expect during rhinoplasty surgery?
Each surgery is individualized to the patient's specific needs. Depending on the surgery you're having, you'll receive general anesthesia or local anesthesia with sedation. The incision will then be made using one of two methods. The closed procedure method involves making an incision that is inside the nose whereas an open procedure entails making an incision in the narrow wall of tissue that separates the nostrils. 
After making the necessary incisions, your doctor can adjust, remove, or add bone, skin, and/or cartilage when reshaping your nose. They may use cartilage taken from inside your nose for smaller corrections, or, for more complex surgeries, cartilage or bone from your ribs or other parts of your body. 
With rhinoplasty, you can rest assured that you are in the best hands when you partner with Otolaryngology Associates. Book a consultation today! Call our office to be seen at your preferred location or book through this website. We look forward to meeting you! 
Live Your Life to Its Fullest with Our Treatment Options
Otolaryngology Associates provides top-quality Ear, Nose and Throat care from 13 full-service medical offices throughout central Indiana.
---